Hump Day Already, Working on Web Sites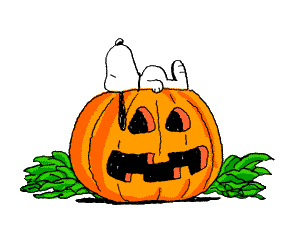 This week is already going by so quickly; I can't believe it's already Wednesday, and only 6 more days until September, for gosh sakes! I wish Septembers in Arkansas were more like Septembers in central Illinois when I was growing up. The cool, crisp air, blue skies and colorful trees were always so refreshing. Makes me think of hikes through the woods in our "Wonder Years" suburban neighborhood and "discovering" the old Mossville cemetery. One could only get there by foot, and you could still see the old wagon path.
By the way, my pumpkin patch is looking good this year. I think I'm going to have the most sincere one, and when the Great Pumpkin visits, he's going to leave me a whole bunch of toys and candies! :).
I'm still trying to resurrect
Stuck in the '70s
, but it's very discouraging because so much was lost, and there is so much to try to redo. We'll get there, though -- just not in a small amount of time.
Well, I'll sign off here. More later!
Julie